High Jewellery
Whisper
Our dazzling Whisper masterpiece features luminous South Sea pearls beneath scintillating diamond curves in a pairing that is simultaneously striking but delicate. This elegant, ornate necklace is the perfect statement piece.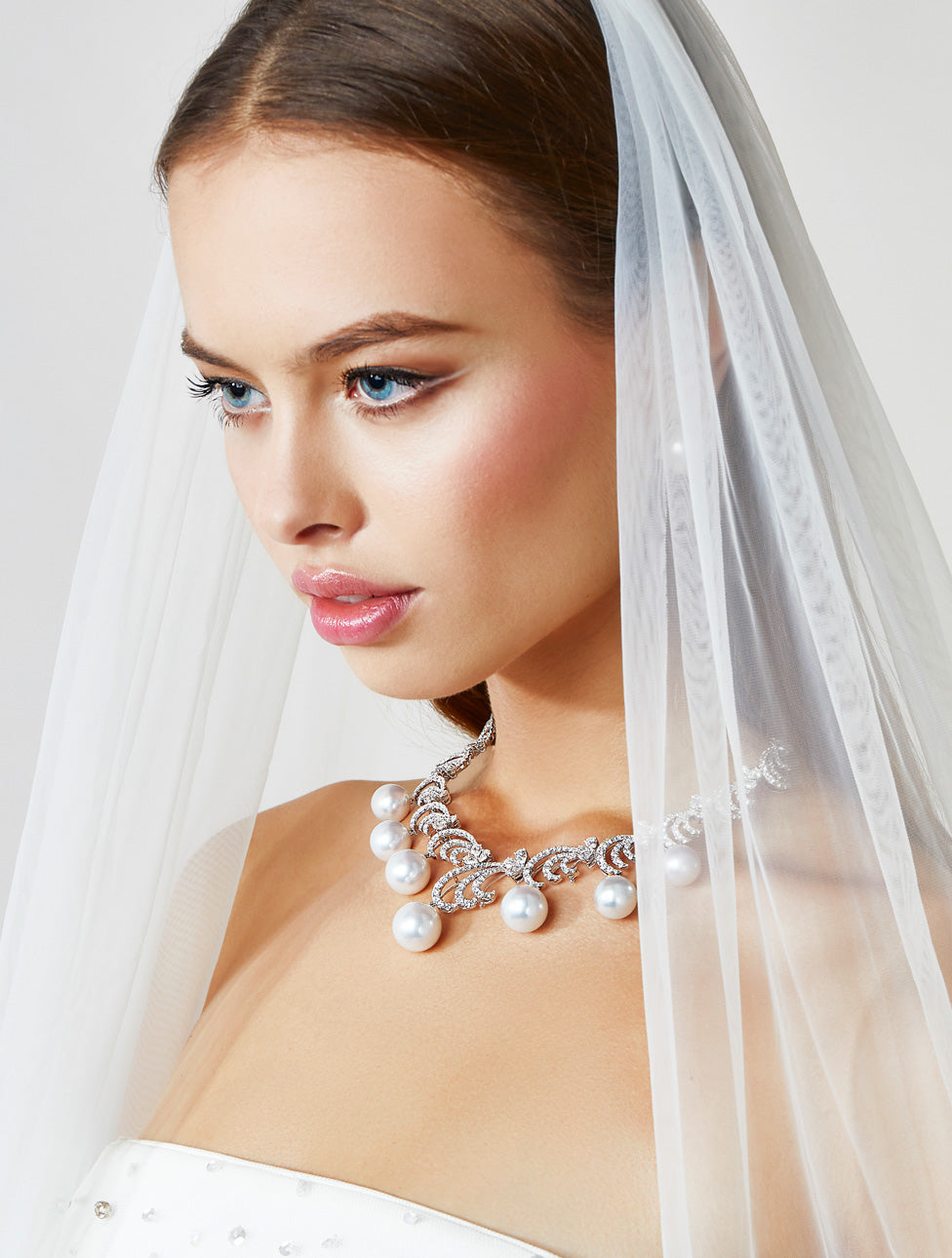 Supreme luxury
Yoko London's Whisper masterpiece is simultaneously delicate, yet striking. Luminous 13.2 x 16.1 South Sea pearls are suspended beneath 16.65cts of scintillating diamond curves, in a mesmeric combination that is sophisticated and elegant.
The finest craftsmanship, with each pearl expertly hand-selected.