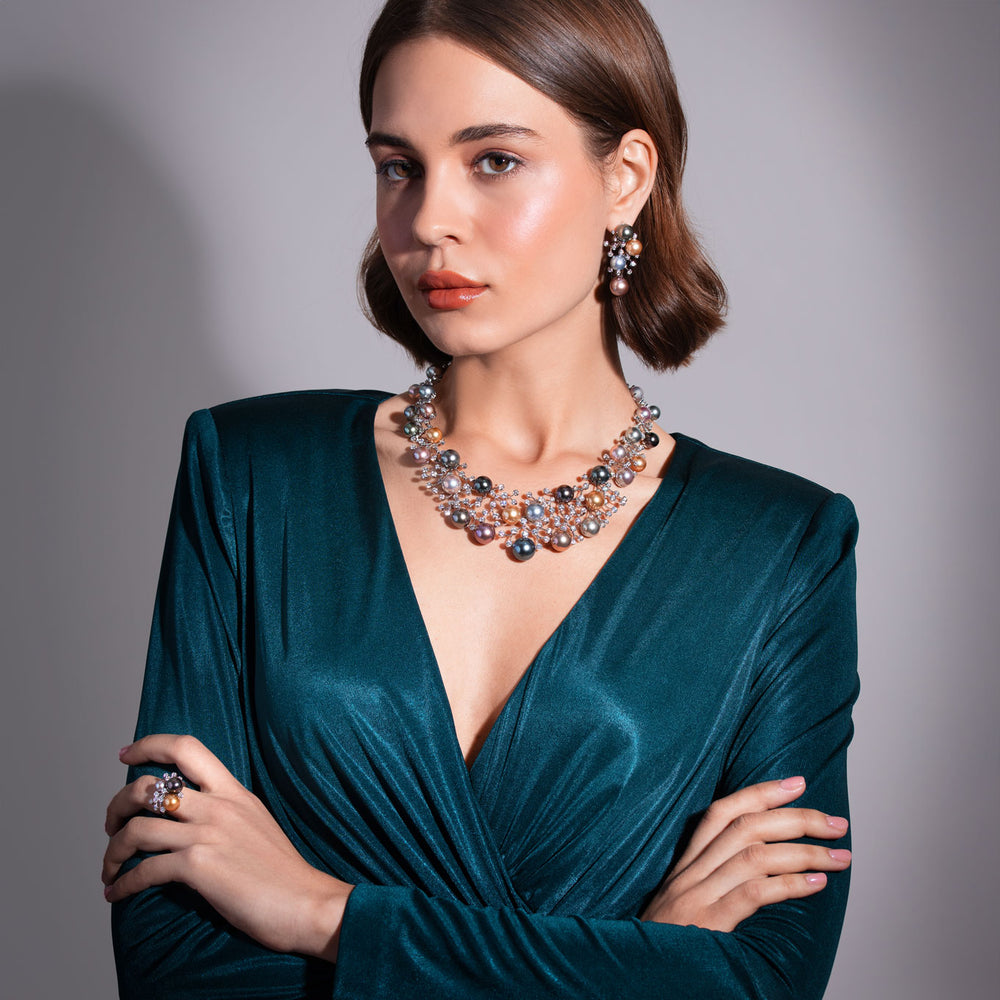 High Jewellery
Aurora
A stunning celebration of the captivating colours of the 'Aurora Borealis', drawing inspiration from this wondrous natural phenomenon.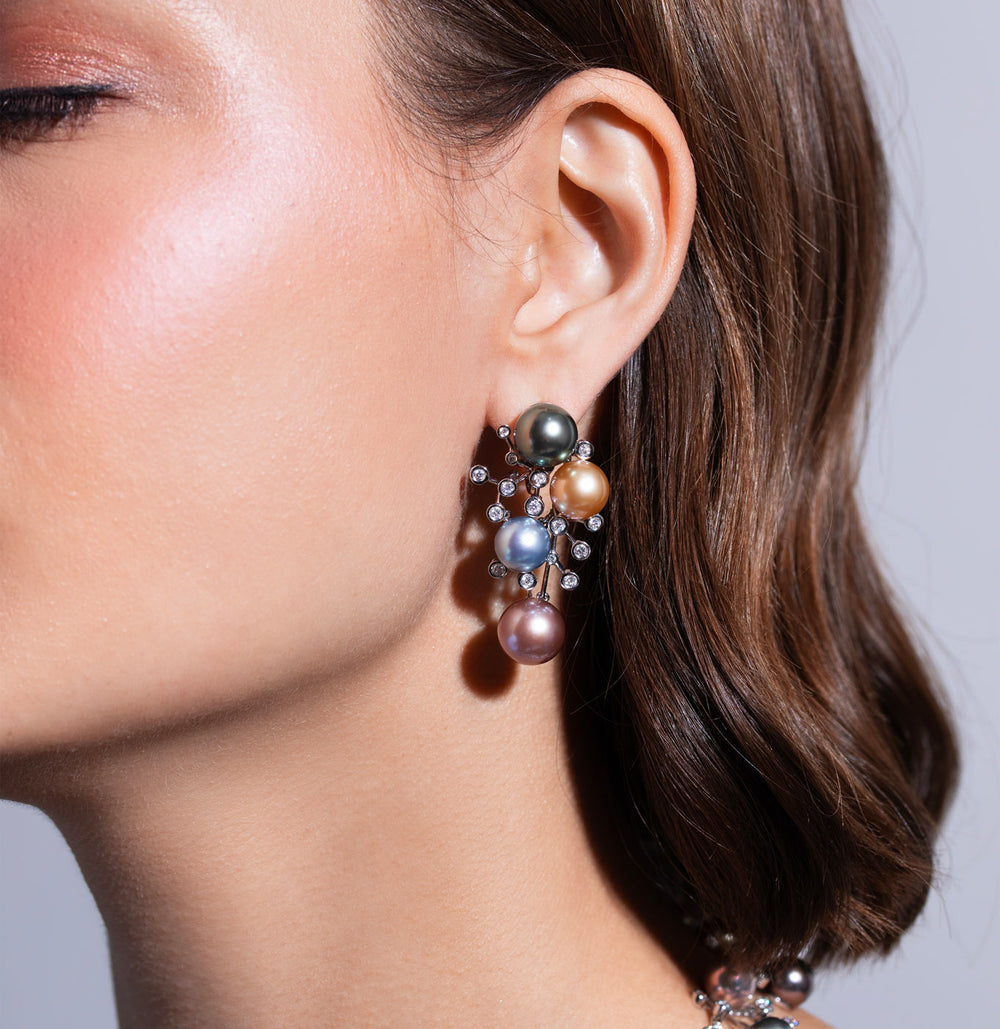 Rare and unique natural colour pearls
Each pearl hue is meticoulously hand selected by our expert team, to work in perfect harmony with one another.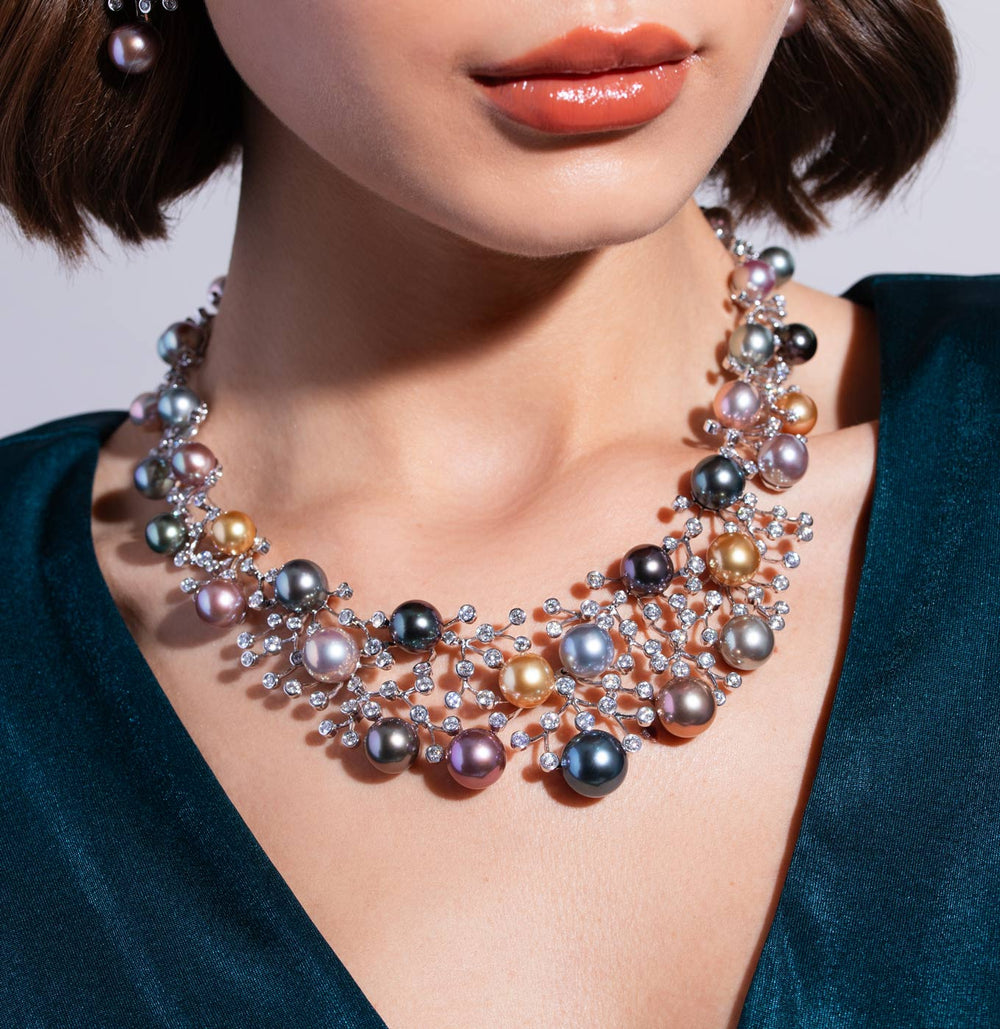 Vibrant pearls in sparkling mesh of diamonds
The delicate and intricate diamond setting acts as the perfect home for these most unique pearls, delicately enhancing and complementing the pearls indescribable colours and awe inspiring lustre.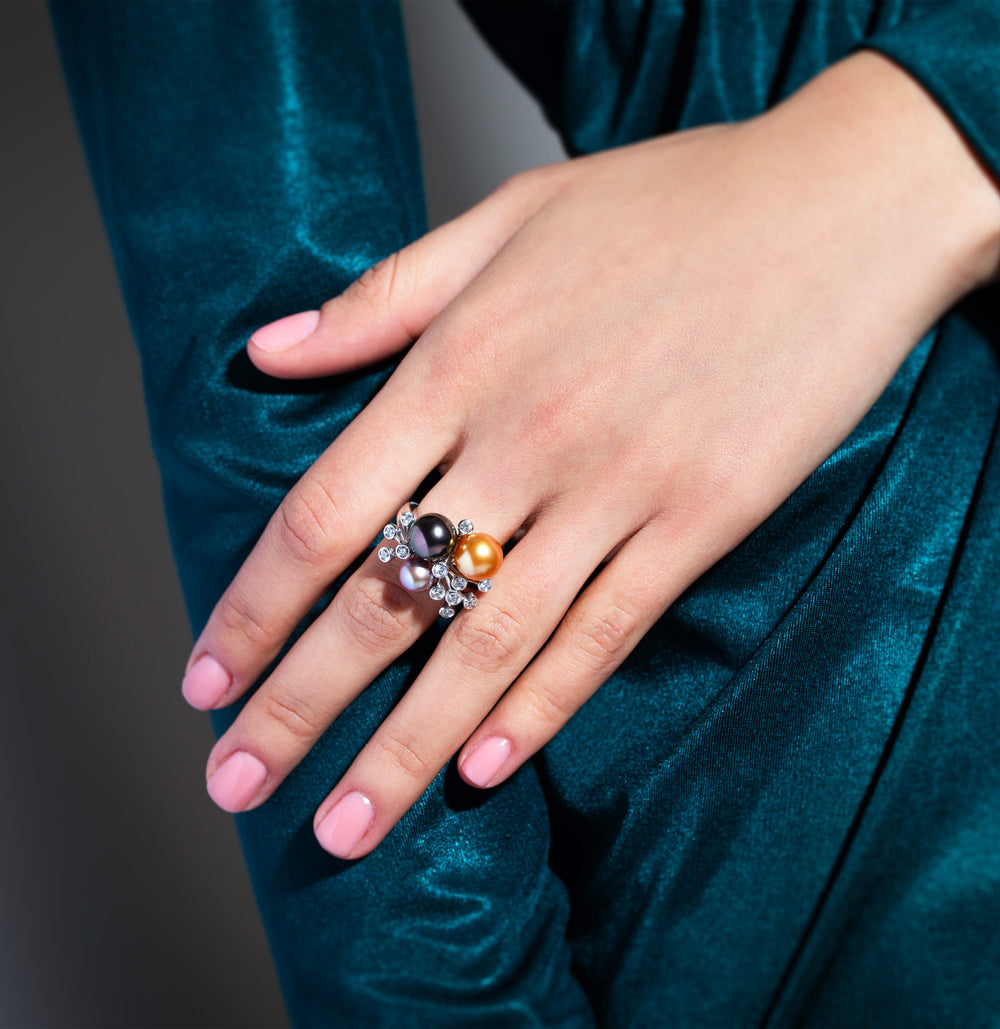 A true masterpiece.
With an earring and ring perfectly matched with the necklace.